Pop-up Therapy Spas
for festivals, corporate and private functions
Business Women Excellence Awards 2017
We are extremely proud that Anna and Nicola were runners-up in the highly competitive Business Innovation Award category of the Business Women Excellence Awards 2017  – Sussex Edition.
The judging took place in Brighton on Thursday 19 October and the Black Tie Gala Business Awards Ceremony was held in the Hilton Brighton Metropole Hotel on 24 November 2017.

Treatment Tents wins 2017 Lewes District Business Award!
We are really pleased to announce that the "Entrepreneur of the Year" category was won by Treatment Tents! This is a fantastic boost to the company and will help us build on the strong foundation that we have already established over recent months.
The winners were announced on Thursday 13 July at Lewes Town Hall. The event was attended by over 220 people, including forty-six finalists, with fourteen trophies presented by Ben Brown from BBC News.
Our Mission
Our mission is to transform any space into a world of relaxation, joy and peace, bringing any individual to a point of tranquility.
Treatment-Tents will bring a little piece of paradise into people's lives, wherever they may be…….
We will bring a pop-up spa to any location, whether that be a hotel, festival, corporate event or private function. We pride ourselves on the extensive range of treatments on offer through extremely professional and exceptionally gifted therapists.
If you have a specific requirement, please do not hesitate to contact us for help and advice without any obligations via the Contact Form here.
About Us
Treatment Tents has been set up by Anna Lane and Nicola Wright after working together as therapists at a number of festivals in Sussex.
Anna Lane
Anna has been practising as a massage therapist since 2000, working in Northern Ireland, England and New Zealand.
Anna has taught advanced massage skills on a complementary therapy foundation degree course and works for the College of Classical Massage teaching massage skills to ITEC students.
She has developed her love of massage into practical knowledge and ability over the past 16 years and now specialises in Hot Stone Treatments, Sports Massage and Clinical Treatments as well as Pregnancy and Baby Massage.
Nicola Wright
Nicola is a fully qualified massage therapist with over 11 years experience and has attended many advanced massage courses to enhance her understanding of the body: this is both her passion and her hobby.
She has practised Yoga and Tai-Chi for many years, which increases body awareness and maintains health, vitality and wellbeing.  It has also taught her the importance of combining the mind and body and how to 'heal', which is why she likes to bring this knowledge into her practice.
Nicola specialises in Deep Tissue and Myofascial Release which helps reduce muscular tension, chronic pain and helps heal diverse injuries. She also is qualified in Reflexology, Thai Yoga Massage, Indian Head, Hot Stones, Lymphatic Drainage and Pregnancy Massage.
We specialize in providing pop-up spas at festivals, corporate functions and private events across Sussex and the South of England.
We operate throughout the year and the package is tailored to our customers' specific requirements and can range from a small indoor venue with one or two therapists to an outdoor spa with up to ten treatment pods and separate reception and hospitality areas.
Our customers include:
Festival organisers:

We provide and manage the complete spa experience

Companies and hotels:

Packages include a bespoke well-being day to motivate staff or promotional weeks to enhance the business

Private events:

Clients can experience the feel of a spa and the intimacy and exclusivity of an individual treatment session at their own venue
All of our therapists are fully trained and descriptions of the treatments offered are provided here.
Treatment Tents offers a wide range of theraputic treatments, including:
Deep Tissue Massage
Myofascial Release
Indian Head Massage
Hot Stones Fusion Massage
Pregnancy Massage and
Reflexology
These are summarised below. If you have any other requirements, please do not hesitate to contact us via our Contact Us page here.
Deep Tissue Massage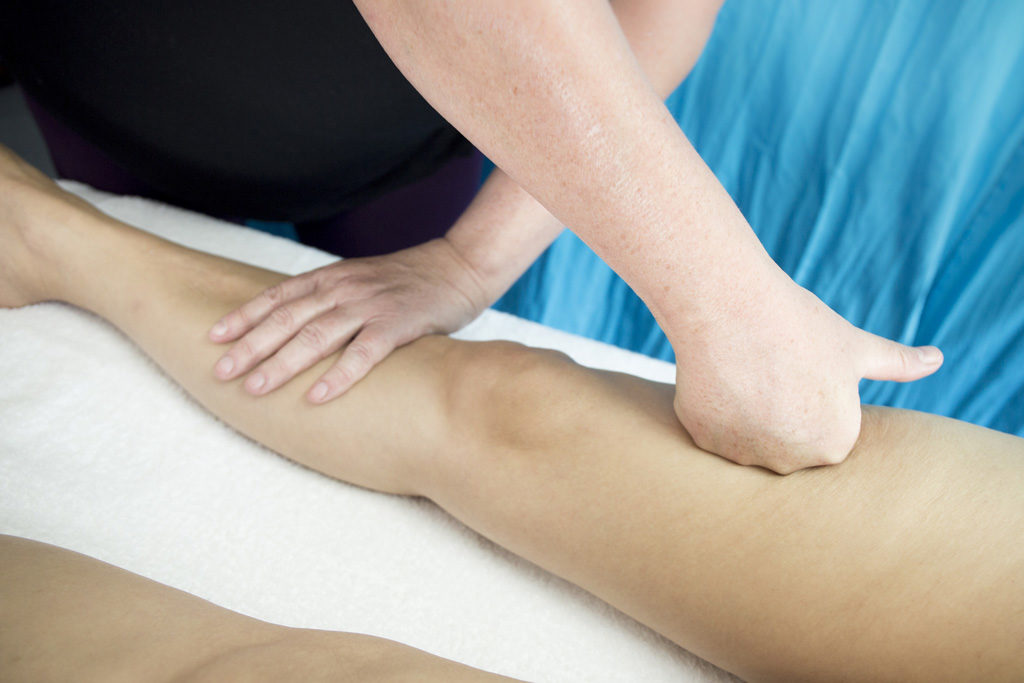 Deep Tissue Massage is a powerful massage technique that works on the physical, emotional and, often, spiritual levels. Designed to release pain in the muscle and the connective tissue, or fascia, it relieves held-in tension and restores comfort and harmony to the whole being. In addition, regular massages help to increase lymphatic circulation and regulate the flow of fluid throughout the entire body. Deep Tissue Massage is often recommended for individuals who experience consistent pain, are involved in heavy physical activity and have sustained physical injury.
The treatment includes acupressure massage, polarity and breath work using thumbs, fingers, knuckles and elbows, the re-alignment of muscle fibres and fascia, working deep around the scapula, hips and in the ribs. The technique follows certain energy channels (meridians), pushing out long-held trauma.
Myofascial Release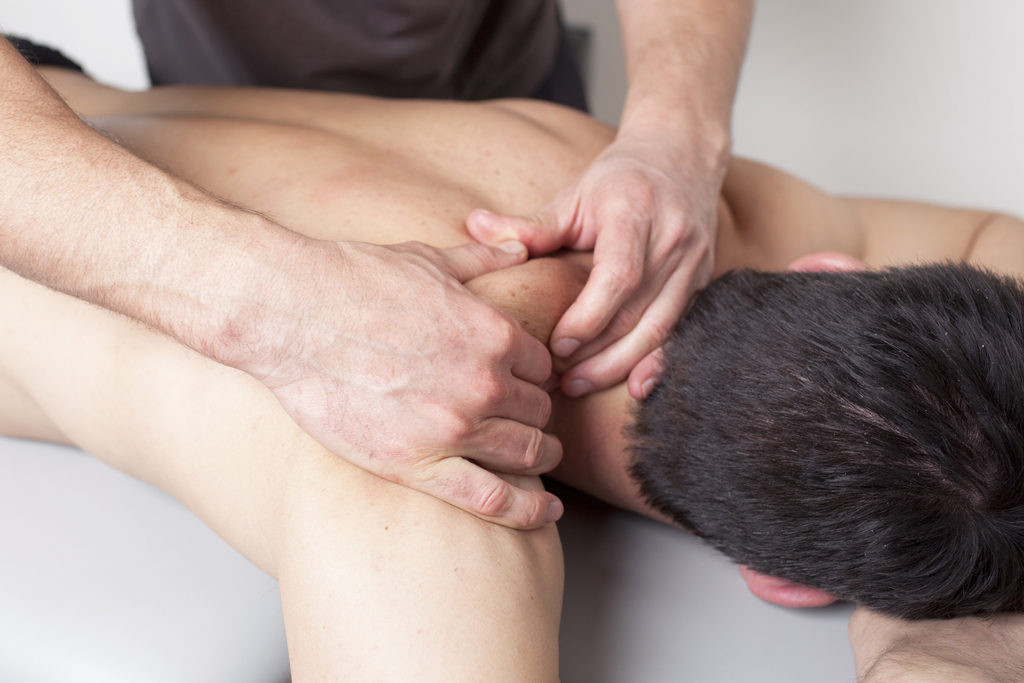 Myofascial Fascia is the main connective tissue in the body.  It surrounds every cell, muscle, bone, nerve and blood vessel, creating a three-dimensional web, which spreads from head to toe. Myofascial Release is a form of bodywork that aims to release areas where the fascia maybe tight or stuck. The techniques are applied slowly to allow the fascia to soften, lengthen and release and create freedom of movement where we are stuck, removing the underlying causes of pain and stiffness.
The practitioner will apply a steady, gentle pressure into the tissues, and then slowly start to stretch the tissue, gently holding it until a release in the tissues is felt.  The techniques are not usually painful, but sometimes a mild burning or heat may be felt as the fascia releases.
Indian Head Massage
The technique, also known as Champissage,  releases muscle tension, stimulates circulation and encourages lymphatic drainage. It stretches and mobilises the tissues of the neck and shoulders. This fully oxygenates the cells, improves blood flow to the head and neck, and increases the distribution of nutrients to encourage healing throughout the body.  It improves and stimulates scalp circulation, which helps to promote texture combined with strength and growth of hair.
As well as being relaxing, it can also be an invigorating and refreshing experience. An Indian Head massage comforts and harmonises the body's natural balance, so helping to promote physical and psychological well-being leaving you with a feeling of peace and tranquility and, above all, relaxation.  It is a safe, simple, non-intrusive yet effective therapy and can be carried out through clothes, with or without oil.
Hot Stones Fusion
A full hot stone massage is a deeply relaxing treatment. Volcanic stones are heated in water to a comfortable temperature and then used as extensions of the hands to massage the body. The heat enhances the relaxing and healing effect of the massage by warming and softening the soft tissues.
Stones can also be used clinically to treat chronic pain and acute injuries. Combining hot and cold can speed up the healing process by flushing the affected area and bringing fresh blood (with oxygen and nutrients) into it.
Pregnancy Massage
Pregnancy Massage focuses on the special physical needs of the mum-to-be, providing a nurturing and soothing touch.  It induces a feeling of wellbeing due to improved circulation, reduction in pain, relaxation effects, healing and increased energy.  The benefits of relaxation and a balancing of emotions can be passed on to the unborn child, as cortisol and endorphin levels are brought into balance.
The massage treatment is mainly carried out in a reclining side-lying position with plenty of blankets, towels and pillows for support and comfort.  This is not only really comfortable, but safe for you and your baby. The massage addresses the scalp and face, neck and shoulders, arms and hands, the back and hips as well as the legs and feet.
Reflexology
Reflexology is based on the principle that there are reflex areas in the feet, which correspond to all of the glands, organs and other parts of the body.
By applying finger pressure and stimulating the reflex points, the body can be brought back into balance and harmony, resulting in profound relaxation. It opens up energy pathways that were previously congested or closed and is a natural preventative healthcare treatment that can benefit everyone from young to old.
We will be happy to meet and discuss your specific requirements, at no cost to you and without obligation. When we have agreed which package is right for you, we will provide a formal proposal or quotation for your consideration.
You can contact us via the Contact Form here.
Photo Gallery
In this section, we are posting photos from some of our recent events. These provide a taste of what we can offer but we look forward to designing a bespoke package tailored to meet your specific needs!
Christmas at Ightham Mote 2017
Ightham Mote was built nearly 700 years ago and has been described as one of the most beautiful and interesting of English country houses.
This prestigious National Trust property, near Sevenoaks in Kent, hosted its Christmas weekend from 2nd to 3rd December 2017 and Treatment Tents was thrilled to be invited to bring its Woodland Spa to the event.
RHS Malvern Spring Festival May 2018
This was our first time at the Spring Festival. It was a great atmosphere and we were overwhelmed by how friendly and helpful everyone was – of course, the glorious weather and fantastic venue made a huge difference! For many of our clients, it was their first treatment and we were very pleased with the excellent feedback we received. Now that they have experienced the many benefits that our treatments can offer, we hope to see them all again at next year's festival.  
Elderflower Fields Festival May 2018
We were thrilled to return to the Elderflower Fields Festival in May. The event remains the best family festival in the South East, if not the whole of the Country, and we are proud to play a part in its continuing success.
.This was Treatment Tent's first venue in 2017 and it was great to bring back the Woodland Spa, bigger and better than ever!
Woodlands Festival June 2018
What a great time we had at the Woodland Festival this year! It was such a positive atmosphere and everyone was so friendly and appreciative of our services.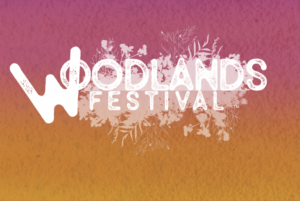 Chilled in a Field Festival August 2018
It was searingly hot all weekend but oh so chilled! Thank you to all of the beautiful people that visited the Woodland Spa and made the festival so special for us.
Future Events
Here we let you know what events we will be supporting in the future, so watch this space!